Winnipeg Team Mayhem Basketball Club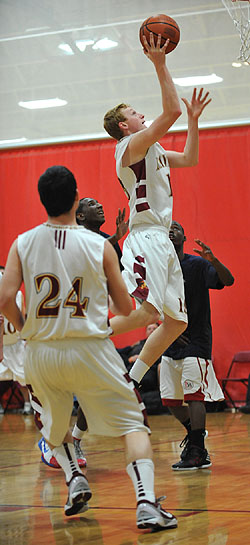 Try outs annnounced for the 2017/18 Season.
Link to the Dates and Times of Try outs:
Link to Information on the Team Mayhem program:
Link to try-out registration form:
Winnipeg Team Mayhem is a Non-Profit Youth Basketball Organization. We are in our 10th year of operation and going strong.
Over the years, Team Mayhem has strived to produce hard working, skilled, and intelligent young men and women players. Many of our players have gone on to play significant roles in all levels of basketball, from school, provincial and college to university programs.
We offer our players an opportunity to play in leagues, tournaments, and high level camps.
Our coaching staff take our responsibility of being mentors to our youth very seriously, and are grateful for the opportunity.
If you are interested in having your child participate in the Team Mayhem Program. please contact us!
Winnipeg Team Mayhem
Basketball Club
Winnipeg, MB
Alex Barra
Director of Operations
Email: alexbarra@hotmail.ca
Phone 204-582-3678
Cell  204-295-2006