Try Out Information
Team Mayhem is pleased to announce the upcoming
2017-18 tryouts for Club Basketball.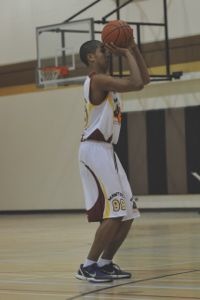 Here is the information you will need:
Information Form for the 2017/18
Team Mayhem Try-outs Registration form
Dates, Location, and Times for try-outs
If you are not able to attend, or will not be in town for the try outs but do want your child to be considered for the program this 2016/17 season, Please contact Coach Alex Barra at 204-582-3678 or email at alexbarra@hotmail.ca
We are also accepting players for our practice roster throughout the year. The practice players get trained with the same drills, and expectations of the regualr roster players. They are to take their development onto their WMBA, or school teams..
Here are some key points to the positive aspects of the Mayhem Program:.
We are committed in developing all skills to all players. We do not limit a player to play one position, but rather for the player to gain all skills so they can be versatile and take advantages of many opportunities on the court..
We believe that a player or team can compete with respect and class, regardless of the outcome of the game. We are competitive and try our best to come out on top at the end of the game. We also realize that in a loss we can learn, adjust and persevere, to help make the participant not only a better player, but more importantly a better person..
We have access to many different training tools that enable each player to challenge themselves to be the best player they can be. Here are a few examples:.
Weighted mens and womens basketballs that are identical to the regular basketballs but weight 4 times more.

Ankle and thigh straps to help build muscle and power on defense and offense

Cones, ladders, hurdles for speed and agility training.

6.foot.5 inch defending mannequins that help with shooting development..
Mayhem teams have the same focus on development and opportunities regardless of the grade and team level.